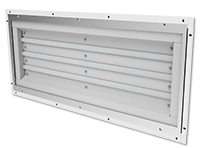 Products
We
illuminate

where others wont.

Browse through our products and find the right application for your business.

View Our Products
Products
Specialty
Custom Lighting

for Hazardous or Harsh Environments.

No matter what your application,we provide solutions for any lighting challenge.

Learn More
Industry solutions
LDPI, Inc. provides solutions for a wide array of industrial lighting applications and environments.
Trade Show
North America's largest metal forming, fabricating, welding and finishing event heads to McCormick Place Chicago! FABTECH provides a convenient 'one-stop shop' venue where you can meet with world-class suppliers, see the latest industry products and developments, and find the tools to improve productivity, increase profits and discover new solutions to all of your metal forming, fabricating, welding and finishing needs.
Read More
Trade Show
Visit LDPI at booth #1963
As the world's largest annual event for the convergence of lighting design and technology, we bring together 500+ exhibitors and 24,000+ guests each year. Each year, the event delivers expanded learning and networking opportunities, providing increased value to exhibitors and attendees.
Read More
NECA 2018
Pennsylvania Convention Center
Philadelphia, PA USA
Sept. 29th - Oct. 2nd
Read More
Upper Midwest Electrical EXPO 2018
Minneapolis Convention Center
Minneapolis, MN USA
April 18-19th
Read More